Vietnam logged zero new COVID-19 cases on Monday morning, the first time in over 10 days.
The Southeast Asian country has documented 841 coronavirus infections since January 23, when it registered the first-ever patient, the Ministry of Health said.
Three hundred and seventeen of the total are imported cases quarantined upon arrival.
Eleven have succumbed to COVID-19, the respiratory disease caused by the novel coronavirus, while 395 have beaten the pathogen to date.
Vietnam reported no new patients from 6:00 pm on Sunday to 6:00 am on Monday, the first time in more than ten days.
The health ministry has confirmed 384 cases traced to Da Nang, a beach city in central Vietnam, since July 25, when the first domestic infection was logged there after Vietnam had gone 99 days without any community transmission.
The virus has spread from the beach city to 14 other provinces and cities.
Health authorities in Hanoi and Ho Chi Minh City, the country's economic hubs, are conducting aggressive contact tracing to screen tens of thousands of people having returned from Da Nang since last month.
Vietnam is quarantining 182,267 people who came into close contact with infected patients or entered the country from virus-battered regions at the time of writing.
The health ministry gives COVID-19 updates at 6:00 am and 6:00 pm every day.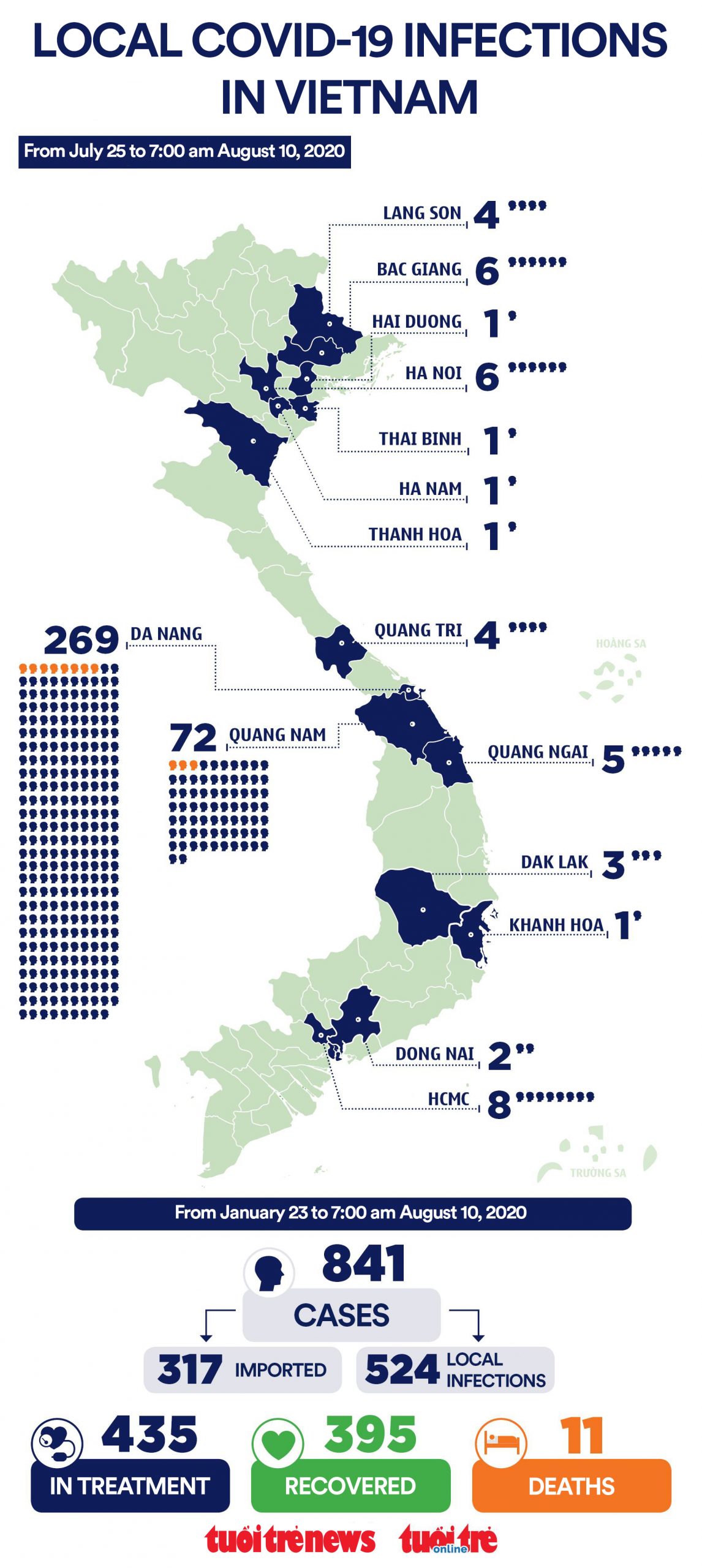 Source: tuoitrenews.vn